Seeking Christmas Assistance?
Attend one of our Gift Registration Nights, October 18th or November 8th at One Hope Church (2436 9th Ave, Greeley) between 4-6pm
If your children attend a school in Ft. Morgan, please see your school counselor to be nominated for assistance
SERVE 6.8 partners with churches to meet tangible needs of families while walking with them towards financial sustainability and church connection. The Adopt-A-Family ministry provides gifts at Christmastime while connecting families to year-round ministries of SERVE 6.8 & its partner churches. See below to find out more on how Adopt-A-Family works or find a way to get involved.
Questions? email us at aaf@serve68.org or call 970-449-5402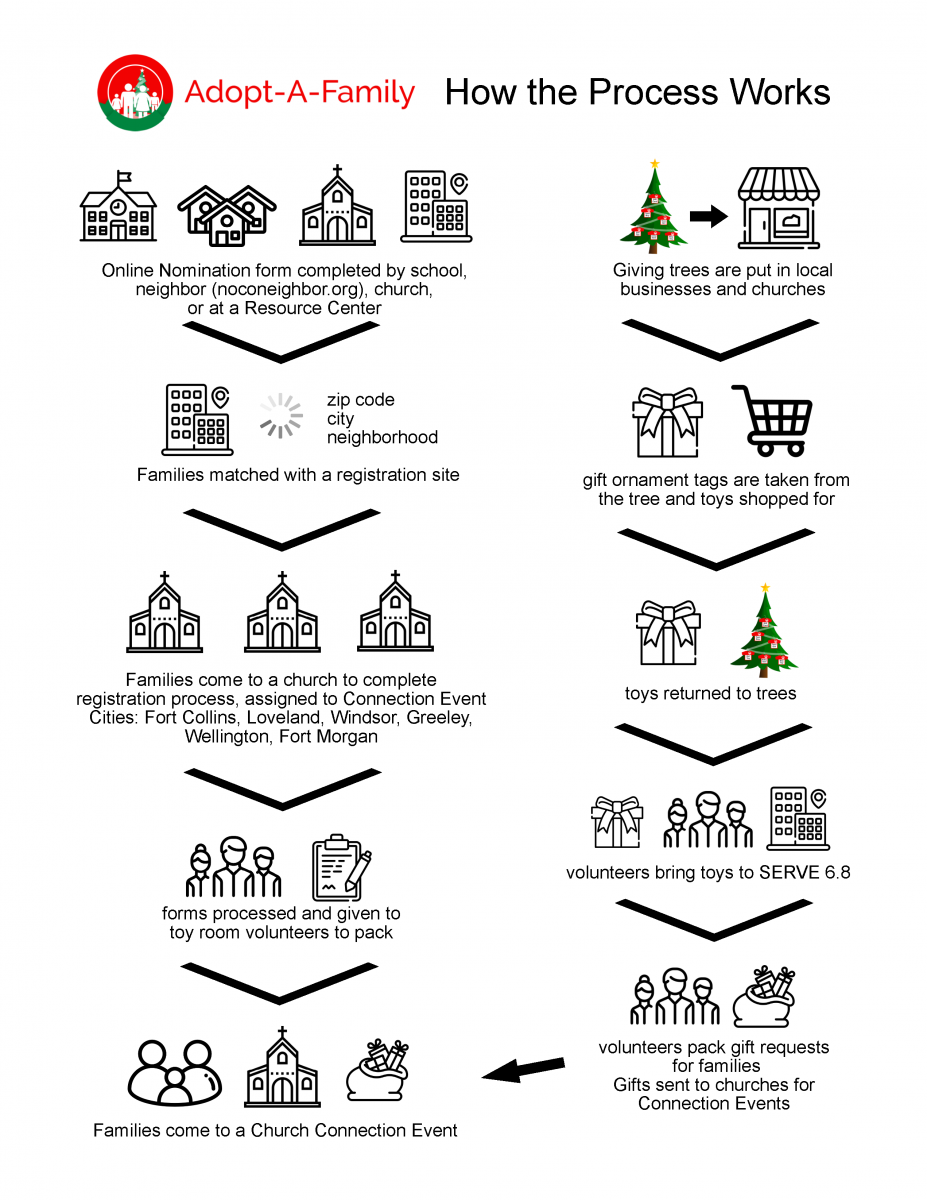 Get Involved in Your City: